Murano glass jewelry is handmade using original Muranese artistic skills. Glass beads used in the creation of necklaces, bracelets and earrings found in our gallery contain real gold and silver leaf. Construction is accomplished with braided gold and silver plated chains.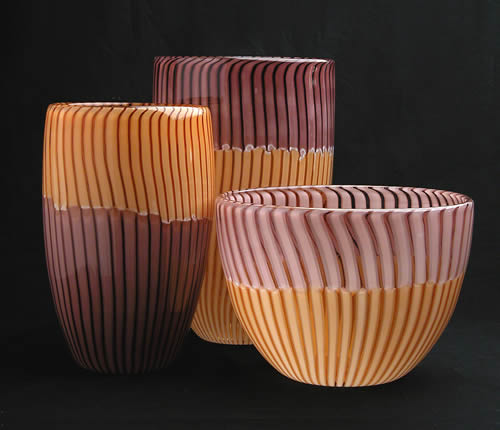 Murano glass has had a long history. Today, the process of making Murano glass is rather complex. Most Murano glass art is made using the lamp working technique. The glass is made from silica, which becomes liquid at high temperatures. As the glass passes from a liquid to a solid state, there is an interval wherein the glass is soft before it hardens completely, allowing the artisan to shape the material. They are mostly used for glass making, whereas the popularity of murano glass jewelries has also increased much these days. The colors, techniques and materials may vary from one-another. However, if you know the basics about these things and keep them in mind while buying jewelries, it will be much easier for you to decide which the right one for you is. You also need to think of the place and its offers. When you do this and select a reliable company, there is no doubt that you will be gaining quality murano glass jewelry at the best price.
These are some of the important aspects that you need to be certain about before you go out there to buy murano glass jewelries. Therefore, make sure you keep them in mind and buy only authentic murano glass jewelries if you want to get the most out of what you pay.